Home > Images Dated > 2006 > March > 11 Mar 2006

Images Dated 11th March 2006
Available as Framed Prints, Photos, Wall Art and Gift Items
Choose from 1 pictures in our Images Dated 11th March 2006 collection for your Wall Art or Photo Gift. Popular choices include Framed Prints, Canvas Prints, Posters and Jigsaw Puzzles. All professionally made for quick delivery.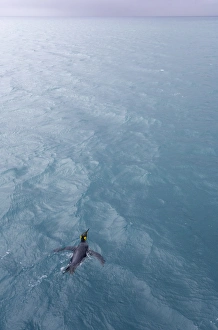 Featured 11 Mar 2006 Print
King penguin (Aptenodytes patagonicus) in sea, elevated view
autumn, Right Whale Bay, South Georgia
© This content is subject to copyright.
200407598 002, Adult, Animal Themes, Animals In The Wild, Antarctic Convergance, Aptenodytes Patagonicus, Bill, Bird, Clouds, Color Image, Colorful, Day, Fall, Flightless, Freedom, Green, High Angle View, Horizon Over Water, King, King Penguin, Long, Neck, No People, On The Move, One Animal, Outdoors, Part Of A Series, Penguin, Photography, Right Whale Bay, Sea, Sea Bird, Sky, South Georgia Island, Southern Ocean, Swimming, Vertical, Wild, Wildlife