How to Complete Jigsaw Puzzles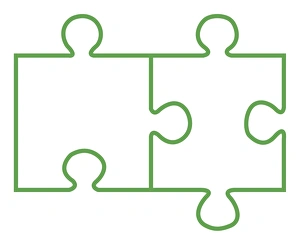 When we do a jigsaw puzzle, we use our memory to remember aspects such as sizes and shapes, and envision where they fit. This helps to improve short-term memory. Puzzles have other benefits too, including lowering stress, enhancing mood, improving problem-solving skills and increasing IQ. Puzzles can be done solo or you can involve family and friends. Tinkering away at jigsaw puzzles is calming and will help to bust away the stress of the world, bringing hours of entertainment. They make awesome gifts and are available in a range of sizes to suit budgets and skill levels; 252, 400, 500 and 1000 pieces.
All Fine Art Storehouse images can be transformed into unique, custom-made puzzles, so there's no need to worry about stock running out. What's also great is that they can be delivered straight to you, family, friend's or colleagues.
How to Choose a Puzzle
At Fine Art Storehouse there's unlimited and appealing options to choose from including history, art, architecture, travel, sport, maps and stacks more as well as an ever-growing selection of images we've specially chosen for puzzles. You're going to be looking at the photo puzzle for a very long time so when ordering one for yourself, or as a gift, choose something that ignites tastes or interests, taking into account both subject matter and colour. If you love to travel, explore the world browsing amazing travel imagery taken by professional photographers as they roam the globe taking impressive shots perfect for puzzles. Maybe you love the magical world of art including the work of masters and illustrators? Or perhaps you'd prefer to choose a perfect puzzle from our specially curated and continually growing puzzle gallery
Tip: Smaller puzzles are recommended for beginners, so they're not abandoned halfway through, helping puzzlers to build up skill levels first before tackling expert-level puzzles making it more enjoyable along the way.
How to Work on a Puzzle
Choosing a workspace
Before starting check the dimensions of the puzzle you're making as you don't want to find halfway through that you don't have enough room. Also find a clear, flat surface where you can leave the puzzle out, allowing for extra space so you can organize extra pieces around the edge as you go.
To ensure a fast and affordable service, Fine Art Storehouse puzzles are custom made and sent from our puzzle maker located nearest to the destination address.
Here's the completed dimensions of our puzzles.
Tip: It's a good idea to use a puzzle mat, piece of board, or other portable surfaces, that will allow you to move the puzzle if you need to make room.
Flip all pieces upwards
Open the puzzle and turn every piece picture-side up. This may seem tedious, but it'll be worth doing as you'll be able to see all the pieces at a glance, making it easier to complete.
Tip: Make sure the image on the box is visible so you can check whenever you are confused. Or, if you like a good challenge, don't look at the picture on the box at all!
How to Sort Puzzle Pieces
1. Find all the edge pieces
Completing the border first gives a defined space to work inside as you build the puzzle. If you have lots of the same colour edge pieces, and are not sure if you have them all in the right place, measure the edges or count the pieces on each matching side and check them against the puzzles dimensions.
Tip: It's easier to work on small portions so that you're accomplishing sections.
2. Sort by colour and pattern
If the puzzle has lots of colour or pattern features, sorting these into groups will make it easier to solve. For example, these can include:
Faces and groups of people
Windows, doors, and chimneys
Printed signs or text
The skyline and outlines of buildings
Next you can build sections of the puzzle. For most puzzles, this part will be pretty easy because you can tell the difference between different shades or different areas of the puzzle by what colour you see on the pieces.
Some of our more challenging puzzles have repeating patterns and colours all over. For these, our advice is to separate out colours that appear less often and also focus on the shape of the pieces.
Tip: Pieces that have no dominant colour should go in a miscellaneous pile that you'll turn to when you've exhausted your main colour sort piles.
3. Sorting by Special pieces
Some pieces will be from really distinguishing parts of the puzzle because they have something that's stands or is different. Keep these separate as it'll be easier to spot where they go as you start assembling the puzzle.
If you want to sort even further, you can organize your pieces by colour and shape. If you were doing a puzzle with a blue sky, for instance, you'd continue separating all your blue pieces into piles of "2 holes" or "2 knobs." You'd then go searching for matching partners by visualizing the negative space.
Jigsaw puzzle pieces come in varying shapes. Sometimes it's really obvious which pieces won't fit together, and sometimes it will look like it should, but it doesn't. As you get familiar with these shapes, you'll be able to visualize the negative space and recognize more quickly what will fit together and what won't.
Tip: Walk around your table to view the puzzle from a different angle if you can.
How to Work on a Puzzle
Put these finished sections where they would be in the puzzle, even if it's not connected to the edge pieces. You may connect to the edge sooner than you think and visualizing the space around these sections may make it easy for you to find the pieces that will surround it.
When you have a few small clusters created from high-contrast pieces, begin extending them outwards. You can also take this time to connect your clusters to the border you created.
Excluding our 252 piece puzzle, there is a level of repetition in jigsaw shapes with each matching piece away from its pair so there has to be an awful lot of solid block colour in an image for pieces to be put in the wrong place without forcing them.
Tip: It's fun to celebrate small wins when smaller sections of puzzles are completed but don't force pieces together as it may cause damage.
Don't Give Up
When you're tired, frustrated or bored with your puzzle, take a break. Puzzling should be fun, and sometimes too much time at one problem can take away from that. A fresh look at it later may help you see things you missed, too!
Tip: Be patient and don't get too frustrated if it's hard as you may risk ruining all of your hard work.
When You're Done
Thinking you'll just have to undo it all when you're finished? Well think again! Consider gluing and framing your completed puzzles together and display it as art to hang in your home. It's a great way to show off all of your hard work and you get to use them for your next interior too.
Or, you can always gift it to someone else so they can have fun building it too.
Tip: congratulate yourself; you've put a lot of effort and energy into building your puzzle, and your strategies paid off so take some time to enjoy your work.
Your Next Puzzle
If you're up for it, try another puzzle. Think about challenging yourself with a more difficult puzzle next time around
Tip: Practice and familiarity with Fine Art Storehouse jigsaw puzzles will develop your skills even quicker. As with any hobby, you'll only get better with practice.
With an incredible assortment of amazing images, you can have hours of fun browsing our collections to choose the perfect puzzle to bust away the stress of the world.
To start browsing our galleries and create your favorite jigsaw puzzle click here