Tips for Choosing the Best Art Prints to Match Your Interior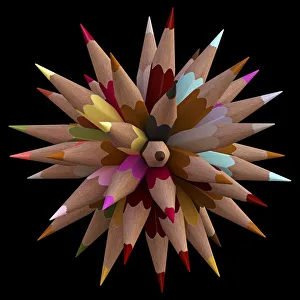 The perfect artwork can hit the spot the same way family recipes taste like comfort, warmth, and home. Artwork in a home often seals the deal on the space; labelling it as yours and adding that personal touch that transforms any faceless space into a place to call your own.
The search for an art print that showcases your personality and quirks, while matching the interior of your room is a fun, easy task. Crafting an atmosphere that's uniquely your own, art is a versatile display of expression. Inexpensive and durable for years to come, carefully selected art prints can serve their purpose for years on end. Browsing the Fine Art Storehouse collection, you can find and choose a piece of art based on a seemingly endless list of factors; theme, style, size, and colour - the list goes on. With so many things to consider, choosing the right art prints can be overwhelming. While there isn't a magic formula for picking the right art for a specific space, we've compiled some tips to inspire and help you in the process of discovering what works for you and your place.
Match with your colour scheme, or stand out from it?
Colour palettes play a massive role in setting the tone for a room, and when it comes to selecting artwork based on colour, you can either go for a complementary style or an eye-catching style that stands out from the rest of the room.
Complementary colour schemes involve using different shades of the same colour. The colour themes of your art piece should also match with the wall colours. Stretched and ready to hang, you can also consider neutral-toned canvas prints for a sophisticated and put-together look.
Alternatively, opt for a route that's arguably more vivid; picking pieces with colours that pop against neutral wall colours. Texture and type of artwork can also play a role in creating a bolder look. For example, metal prints are a great way to enhance a room through brilliant, glossy colours set on lightweight aluminum that can give a soft "floating off the wall" effect through the use of hidden pad spacers.
What's your vibe?
The right art piece sets the tone for your space, so keep this in mind during your search. For communal rooms like living rooms and kitchens, the mood should aim to be more light-hearted, with natural colours or abstract art that are all at once interesting and easy on the eyes.
Bedrooms can be more moody and personal, reflected through specific colour or art preferences. The actual art itself isn't the only contributing factor to the overall aesthetic of a piece - framing of the artwork is something that can commonly get overlooked. Choose between frames like black or white for a neutral or moodier touch and oak wood frames for a softer, natural vibe.
Inspiration is around you…literally
You can also choose art pieces that match the existing decor of the room. For example, complement a space heavy with patterns and bold pieces with a more subtle art piece to avoid overwhelming the room.
Explore the possibilities of matching textures of existing decor with more unconventional types of prints. Consider pairing a room with cushions and rugs with a poster artwork for a more youthful and raw expression.
While a rewarding process, looking for the perfect art piece isn't the easiest thing to do. To some, it may appear like just another thing to tick off the interior design list, but more often than not, it can be one of the most challenging parts of polishing off a room.
With so many things to consider, it might be easy to forget that art is truly about the outward expression of your inward emotions.
So, don't forget to let your individuality flag fly - and have fun!