Unique Mother's Day Gifts Your Mum Will Actually Appreciate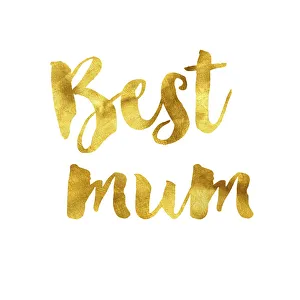 Mothers are the unsung heroes of our lives - the driving force behind the family, always making sure everyone's taken care of, well-fed and happy, often spending ages doing things behind the scenes that mainly go unnoticed. The anchor in many of our lives, Mother's Day is the one day of the year where we can express our unabashed gratitude for the women our lives would never be the same without. After years of gift-giving, we know just how hard it can be to find that right gift that'll serve as a small token of appreciation for all the accumulated "thank yous" over the days.
We've taken seemingly mundane everyday items that can now be transformed into heartwarming emblems guaranteed to lift your mum's spirit. Knowing just how much of a challenge a well-thought-out gift can prove to be, we've compiled a list of some unique, gorgeous heartfelt gift ideas that'll make your mum smile and show her just how much you love her.
1. A cuppa with a Twist
For a busy woman with tons to tick off her to-do list, winding down with a warm cup of tea can be a simple pleasure in an otherwise hectic day, and now, you can be a part of this calming everyday routine too! Choose from a wide range of artsy, beautiful prints to decorate a sturdy ceramic mug with, and remind your mum of your appreciation for her with every sip she takes of her favourite drink. Creating a gift that's both practical and sentimental? A winning combination that's perfect for any mum.
2. Sit back and relax, mum
What better gift to remind your mum to prop her feet up and relax every once in a while than these luxurious fibre-filled pillows. They instantly dress up any space, while providing some muchneeded comfort. Take your pick from options like tranquil scenery, right up to modern abstract art prints to decorate the front of a plush pillow that's decked out with a stone coloured faux suede back. The gift that keeps on giving - nothing says "relaxing" better than a soft pillow after a long day.
3. The missing piece I've been looking for
Looking for a fun and engaging activity that's perfect for rainy days? Puzzles will be sure to entertain a Mum who is bored in lockdown – aren't we all? Spend some time bonding together in a way that's both fulfilling and therapeutic with a personalised puzzle of a place or something she loves. Get your mum this one-of-a-kind puzzle that's not only a weekday stress-buster, but that also transforms into a gorgeous decorative piece upon completion - a win-win. Or, if searching for the right puzzle is daunting why let us do the work for you by choosing one from our Perfect Puzzles Galleries?
4. Beauty with meaning
Add a customised caption to an art print that'll not only beautify and fill any space but also take your mum straight down memory lane whenever she looks at it. Now you can turn any art print from being simply "nice to look at" to a personalised piece of fond memory through a few simple words, and the best part is: there's no limit to the type of products you can do this with! Now available with framed prints, posters, or even fine art prints, the sky's the limit here.
Life's short, but beautiful moments are everywhere once we know how to look for them. This Mother's Day, don't forget to pamper your mum and let her know that you see every effort she makes and that her daily sacrifices don't go unnoticed - after all, she deserves it!
We hope you find inspiration from our guide. Start browsing our collections and choose a perfect photo gift for your mum now, before you forget!