How to Display Art Prints in your Space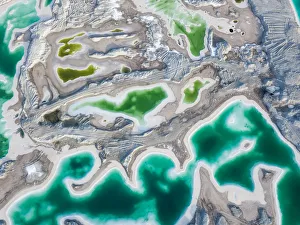 Are you looking for something special to make your blank, unappealing walls stand out to make your home more appealing? We've all been there, whether you've found yourself staring at them more frequently in the past year or otherwise!  Here are a few things to consider when displaying art.
Location, Location, Location!
Think about the room and where you are going to hang your art. What draws your eye in the room? In a living room, it could be a fireplace mantel, a wall behind a sofa, or a picture window. In a bedroom, it might be the wall above a headboard.
What's Around?
Think about what will surround the artwork and how the light will fall in the room during the day. Do you want the art to be the focal point, or would you prefer it to be more subtle? If you want your art to make an impact, it won't happen if it's not suited to the space. You don't want a small picture getting lost on a large wall, or artwork that's too big taking over the room, so make sure the art is the correct size and scale for the wall area.
How High Should Art Go?
Try not to hang the art too high on the wall as you want to be able to easily see and enjoy it. The aim is for the mid-point of the artwork to be around 144 to 152 cm from the floor. If you are hanging art in a living room don't forget about sitting down, so a print over a sofa might be as little as 10 cm above the furniture.
What's Your Wall Art Style?
Consider whether you want to use one piece of art on a wall or arrange smaller pieces so that they complement each other. Large artworks can stand out by themselves and easily be the center piece of the room. Or if you are grouping several smaller pieces generally odd numbers are more interesting, and you can arrange them in an ordered or casual way.
For a more traditional, formal look symmetrical arrangements are perfect. You can do this by grouping artworks together, with a middle and mirror image on both sides. Or if you prefer a more modern, casual look how about an asymmetrical display? You can do this by dividing the pieces; the halves won't be the same, but the idea is to achieve balance between bigger and smaller elements. A large picture, for example, could be balanced by two smaller pictures. Also try arranging pieces at different heights to make the room more interesting.
Match or Stand Out?
Artwork can help pull the colour scheme of a room together so select something which complements colours already in the room. Or if you are feeling brave you can go bold, matching a prominent colour in the room to your art. You could also consider painting one wall in a room an accent colour to attract attention to a dramatic piece of art.
Of course, everyone has their own personality and style. Artwork in a home often seals the deal on the space adding that personal touch that transforms any faceless space into a place to call your own.
At Fine Art Storehouse we have all sorts of art to suit different tastes, personalities, and styles. Browsing our extensive collections is fun and its easy to create your favourite artworks that perfectly fit your personality and the look and feel you want to achieve for your home.