All orders are protected by
our Pixel Perfect Guarantee

Fast, Safe Delivery
and Easy Returns
Home > Collections > Heritage Images
(Classic Framed)
Classic Framed of Pink Floyds Inflatable Pig Battersea Power Station
check Made in UK
check Pixel Perfect Reproduction
check Made with high-grade materials
check Carefully packed to aid safe arrival
check UK delivery from only £9.99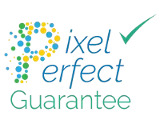 Most popular orders
of this image

Framed Print
Select this product

Photographic Print
Select this product

Poster Print
Select this product
Info
Reviews


Delivery

Pixel Perfect
22"x18" (56x46cm) Classic Frame of Pink Floyds Inflatable Pig Battersea Power Station
Our original range of UK Framed Prints featuring a bevelled edge
A 40-foot long inflatable pig suspended between two of the chimneys at Battersea Power Station, London, during a photoshoot for the cover of Pink Floyd's album 'Animals', 6th November 1976. Whether it was an epic publicity stunt or a genuine mishap remains a topic of debate in some circles. Either way, the cover shoot for 1977's Animals became one of Pink Floyd's signature moments.
Roger Waters and artist Aubrey Powell, co-founder of the art group Hipgnosis, came up with the concept of an inflatable pig floating over Britain's iconic Battersea Power Station. But things didn't go as planned at the December 1976 photo shoot, as the 40-foot balloon broke from its moorings on one of Battersea's southern chimneys, rising directly into the path of planes landing at Heathrow Airport. All flights were grounded, and Powell was arrested, even as police helicopters and the Royal Air Force arrived to chase the pig. It eventually fell to the ground miles way in Kent.
(Photo by Keystone/Hulton Archive/Getty Images)
© 2008 Getty Images
Media ID 11796282
(79520893, battersea, black white, flying pig, huty 14882, huty1488224, inflatable, key 879613, key geo/bri/london/battersea power station, key879613, pink floyd, power station)
Classic Framed
Wood grain effect frame with professionally mounted print. Overall outside dimensions are 22x18 inch (566x465mm). Features hardboard back stapled in with hanger and glazed with durable Styrene Plastic to provide a virtually unbreakable glass-like finish. Easily cleaned with a damp cloth.
check Overall Size 46.5cm x 56.6cm (18.3"x22.3")
check Fully covered by our Pixel Perfect Guarantee
check Made with high-grade materials
check Expert colour and quality finish
"Pink Floyds Inflatable Pig Battersea Power Station" is available as Wall Art, Photographs, Fine Art Prints, Posters and other Photo Gifts
Watermarking and Website Address do not appear on finished products
Home > Collections > Heritage Images
Home > Architecture > Art Deco > Battersea Power Station
Home > Top Sellers - Art Prints
: Keystone
Full Art Print Range
If you are unsure which print style will suit you best then please see our comparison below. We aim to dispatch all orders within a week of ordering with regular Photographic Prints being posted within one working day (ideal for framing at home).
Framed Print (£44.99 - £249.99)
Photographic Print (£4.99 - £129.99)
Poster Print (£11.99 - £29.99)
Jigsaw Puzzle (£26.99 - £34.99)
Canvas Print (£29.99 - £399.99)
Metal Print (£59.00 - £399.00)
Photo Mugs (£14.99)
Fine Art Print (£29.99 - £299.99)
Mounted Print (£9.99 - £69.99)
Glass Frame (£19.99 - £59.00)
Acrylic Blox (£29.99 - £39.99)
Classic Framed (£44.99 - £249.99)
Greeting Card (£4.49)
Cushion (£29.99 - £39.99)
Mouse Mat (£13.99)
Glass Place Mat (£49.99)
Glass Coaster (£6.99)
Great prints and posters.A++ quality!
very helpful service in UK
Quality for a great price!
Excellent service and delivery. Prices could be a little better on prints. Thank You
Wonderful service - extremely pleased. Thanks you
the products i ordered were for gifts.....they arrived well wrapped and looked amazing...im sure they will be well received....thankyou.
Fabulous quality photo, fast delivery. Will definitely recommend and use again. Many thanks
Good quality and prompt delivery and the recipient loved it
No fuss, gift came promptly. Very good
Got just what I was looking for!! Choices are so unique. A great service, fast effevient and courteous!! Thanks, will certainly use your company again!!
Excellent service and well packaged would highly recommend.
Very good value for a quality product that was delivered very promptly
Excellent customer service and very helpful with dealing with some of the queries I had. Very quick delivery and excellent quality products. Highly recommended.
product as described.packed well,arrived very quickly
Simply thank you it all went according to plan
Excellent service! fantastic photo and quality and speedy delivery. I have ZERO complaints. Good value, good product and great service. Thanks!
Thnk you, for great service
Very happy with my purchase. Thank you I will recommend.
Very happy with my purchases-many thanks!
Gift ordered on the Wednesday was delivered on the Saturday by normal post. Communications and product very good.