Enhance Your Space with Exquisite Framed Prints From Fine Art Storehouse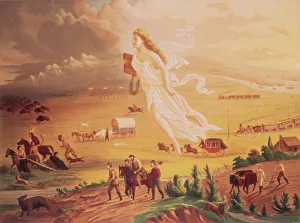 In the world of interior design, framed prints hold a special place. They have the power to transform an ordinary space into a captivating masterpiece. At Fine Art Storehouse, we take pride in offering an exquisite collection of framed prints that will elevate your space to new heights. With our meticulous craftsmanship and cutting-edge printing techniques, we ensure unparalleled clarity and lifelike colour reproduction of our vast selection of original artworks. Let us guide you into the world of art and discover the artistry of framed prints.
Embrace Limitless Customisation
One of the key aspects that sets Fine Art Storehouse apart is our commitment to providing limitless customisation options for our framed prints. We understand that every individual has a unique artistic vision, and we strive to bring that vision to life. Our diverse range of styles, materials, and finishes allows you to curate a truly personalised masterpiece. Whether you desire the timeless allure of a real wood frame, the elegance of a double-mounted print accentuated by stained composite natural wood veneers, or the modern appeal of an environmentally friendly, card-mounted archival quality photo print, we have the ideal option for you. Additionally, our Xpress frames incorporate digital mounts into the print layout, ensuring swift dispatch without compromising on quality. With Fine Art Storehouse, you can embrace limitless customization and create a framed print that perfectly harmonizes with your interior aesthetic.
Global Appeal, Local Expertise
At Fine Art Storehouse, we believe that art has no boundaries. No matter where you are located, we are dedicated to fulfilling your framing needs. In the United Kingdom, indulge in our premium framed prints boasting real wood frames and double mounting for an opulent touch. Our frames are meticulously handcrafted using full timber moulded frames finished with framers' tape on the back, showcasing unmatched artistry. For customers in Australia, we offer frames that are specifically designed to cater to the discerning tastes of art enthusiasts. These frames are crafted with precision, using only the finest materials and techniques. And for our customers in the United States, our modern frames provide a lightweight and eco-friendly solution without compromising on style. With our frames designed for effortless hanging, your framing experience will be seamless and hassle-free, no matter where you reside. At Fine Art Storehouse, we combine global appeal with local expertise to bring you the best in framed prints.
Unrivaled Protection and Pristine Beauty
When you invest in a framed print, you want it to be protected and preserved for years to come. At Fine Art Storehouse, we understand the importance of safeguarding your precious artwork. That's why we embrace the superiority of our glazing technique. Each framed print is adorned with lightweight and shatterproof optical clarity acrylic. This advanced material provides the same level of protection as glass, while offering enhanced safety, flexibility, and reduced weight. The high translucency of the acrylic allows optimal light penetration, ensuring the preservation of your image and maintaining the picture's quality even when exposed to direct sunlight. Moreover, our acrylic glass effectively absorbs harmful UV rays, safeguarding the vibrancy and longevity of your prints. Cleaning is effortless, requiring only a simple wipe with a damp cloth. With Fine Art Storehouse, you can enjoy unrivaled protection without compromising on the pristine beauty of your framed prints.
Effortless Display, Perfect Alignment
Displaying your framed print should be a seamless experience. That's why at Fine Art Storehouse, we have use sawtooth hangers to ensure effortless display and perfect alignment.
Elevate your space to new heights with Fine Art Storehouse Framed Prints, where exceptional craftsmanship, limitless customisation, and enduring beauty converge seamlessly. Embrace the world of art and create a captivating ambiance that reflects your unique style and appreciation for the finest artistic expression.