Elevate Your Space: Showcasing Elegant Compact Artworks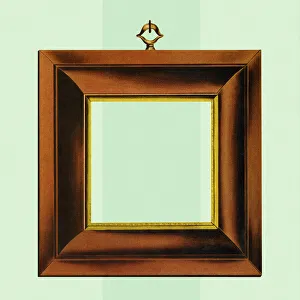 Compact wall art framed prints are incredibly popular among art enthusiasts and interior decorators alike. They are ideal for gallery walls or cosy spaces like bathrooms, hallways, or nooks. In the realm of presenting compact art prints, Fine Art Storehouse customers face a pivotal choice: the widespread accessibility of off-the-shelf frames, or the bespoke refinement offered by the skilled artisans at Fine Art Storehouse. Each avenue boasts its unique allure, granting you the ability to curate your display according to your tastes and resources.
Bespoke Craftsmanship: The Artistry of Custom Framing
Opting for Fine Art Storehouse's smaller framed prints grants you unparalleled personalisation, transforming your prints into captivating masterpieces. Here, you wield the freedom to select from a range of frame options, mats, and mounting solutions. Moreover, you can include personalised captions, making artwork truly one-of-a-kind. Through custom framing, artwork seamlessly fits within the chosen frame, accentuating its visual grandeur while safeguarding it from the external elements.
Ready-Made Frames: The Apex of Convenience and Variety
Off-the-shelf frames are readily accessible in numerous retail outlets and online platforms. Crafted from materials such as wood, metal, or acrylic, these frames offer a spectrum of choices. Their hassle-free replacement process make them ideal for those who frequently rotate their artworks.
Decoding the Perfect Choice for Your Space
Navigating between the allure of off-the-shelf options and the sophistication of Fine Art Storehouse custom framed prints hinges upon your individual preferences and requirements. For aficionados desiring a meticulously curated and refined exhibit, custom frames stand as the epitome of elegance, ensuring petite framed prints command the reverence they deserve. Conversely, pre-made frames provide unmatched ease and adaptability, granting the freedom to experiment with styles and swap out prints to align with individual moods or the changing seasons.
The decision between Fine Art Storehouse custom framed prints and off-the-shelf frames for photo prints ultimately depends on specific needs and preferences. Fine Art Storehouse's popularity stems from its ability to combine customisation with exceptional craftsmanship, making both their framed or unframed smaller prints a sought-after choice for art enthusiasts.
Regardless of your choice, remember that the frame you select for your photo print has the power to transform your space, making your compact art creations a conversation piece and a source of admiration for years to come. Framed prints infuse your living or working area with a sense of sophistication and originality, elevating your space to a realm of distinction.