How to Display Wall Art Prints in Your Space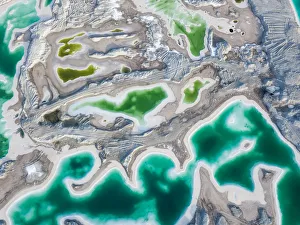 Are you looking to enhance your home decor or corporate space with stunning printed artworks? From framed prints to canvas prints, fine art prints, poster prints, and photo prints, the options are endless. Here are some tips to help you make the most of your wall art collection.
Choose the Right Location: When choosing the right location to display your art, consider the room and what draws your eye in the space. Common areas for hanging art include a fireplace mantel, a wall behind a sofa, a picture window, or the wall above a headboard.

Think About What's Around: The surroundings and lighting play a big role in how the art will look. Consider the light in the room throughout the day and how it will affect the art. Decide whether you want the art to be the focal point or more subtle.

Get the Height Right: Hang the art at a height that allows you to easily see and enjoy it. The mid-point of the artwork should be around 144 to 152 cm from the floor. If you are hanging art in a living room, keep in mind that you'll be sitting, so a print over a sofa might be as low as 10 cm above the furniture.

Determine Your Wall Art Style: You can choose to showcase one large piece or arrange smaller pieces to complement each other. Large artworks can be the center piece of the room, while grouping several smaller pieces (often in odd numbers) can create an interesting display. For a traditional, formal look, consider a symmetrical arrangement with a middle piece and mirror image on both sides. For a modern, casual look, opt for an asymmetrical display with pieces balanced by bigger and smaller elements at different heights.

Match or Stand Out: Your artwork can help tie the color scheme of your room together. Choose something that complements colors already in the room or go bold and match a prominent color in the room with your art. You can also consider painting an accent wall to attract attention to a dramatic piece of art.
At Fine Art Storehouse, we have a wide range of art styles to suit different tastes and personalities. Browse our collections and find the perfect piece to match your personal style and transform your home or corporate space.