HEARTFELT VALENTINE'S DAY GIFTS AS UNIQUE AS YOUR LOVE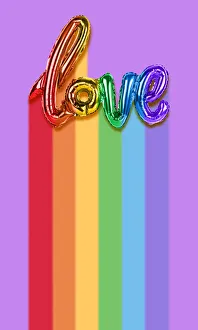 St Valentine's Day is an annual festival to celebrate romantic love, friendship and admiration. On 14th February each year people celebrate this day by sending gifts of love and affection to partners. If you're stuggling to find a way to surprise that special someone in your life, we can help you in your quest to find a gift they will cherish. Personalised gifts are the perfect way to show just how much you care about someone, and there is plenty to choose from.
Personalised Valentine's Day Gift Ideas
Valentine's Day is the day to celebrate love and make wonderful memories with your special someone. Make the day that little bit more special this year and give your sweetheart something bespoke and thoughtful. Show them just how much they mean to you by choosing unique, affordable, personalised gifts
Our goal is to help you fulfill all your romantic gifting needs with ease, so you can impress your other half with the perfect gift on the most romantic day of the year. With an extensive range of images to choose from, you can get creative with your special present. Use your imagination to choose the perfect one-of-a-kind Valentine's Day gift to make someone feel absolutely loved and appreciated.
Wall Art
Our galleries are jam-packed with stunning images ready and waiting to be transformed into romantic framed prints, canvas art and posters which will brighten your valentine's home. Choose an image they have an emotional connection to, or that's sentimental so they can't stop thinking about you once every time they see it.
Here are our picks of the best art to help your valentine say good bye to depressing magnolia walls forever. You can even add a romantic caption to make it even more special, fun and unique.
Framed Print of of Reine de Joie
---
Canvas Print of "The Lovers" by Reza Abbasi
---
Poster Print of Romantic Paris
---
Home Office
If your loved one is working from home, you can brighten up their office with a mug printed with your choice of image they make perfect valentine gifts. For someone who runs on caffeine, trust us, this gift will go over big. Whether you choose a mug that reminds them of a romantic holiday, or an adorable love theme, they'll think of you each time they fill it up. Oh and don't forget to pack their favorite chocolates or coffee beans into the mug and match it up with a mouse pad.
Positano, Amalfi Coast Photo Mug
Blowing Love Heart Photo Mug
---
Humorous mouse mats make workspaces fun and quirky, helping your valentine to get through the workday with a little chuckle every time they move their mouse.
Chihuahua Princess Dog Mouse Mat
Choose a special photo to create the perfect look for the man in your life, to make his desk fun as he clicks away at work.
Red Vintage Car Mouse Mat
---
Beautiful Puzzles
Treat your valentine to a beautiful and unique puzzle that oozes charm and romance. Is there any truer form of love than sitting down and working on a puzzle together? Puzzles are awesome and available in a range of sizes.
Cobh, Cork, Ireland - 500 Piece Puzzle
Or maybe they're a lover of art?
Whisper of Love, Wat Phumin Temple at Nan province, Thailand - 1000 Piece Puzzle
Or you can simply choose a puzzle from images we think make perfect photo puzzles
---
Browse our specially curated collection of heartfelt art prints, or our extensive collection of art, travel or beautiful vintage art prints from one of the oldest and largest archives in the world, Hulton Archive, to find exactly what you're looking for to make an impression this year. Nothing can beat the charm of unique and innovative personalised gifts which have a special and romantic meaning and are sure to leave a lasting impression on your Valentine's heart!