Father's Day Gift Ideas: Find the Perfect Art for Dad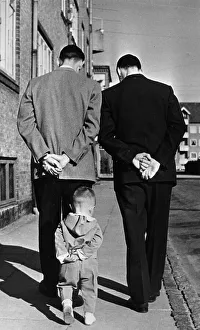 Father's Day is quickly approaching, and what better way to get this party started than with a little online shopping?  The father figures in our lives give us plenty of reasons to treat them to something special. They're dedicated, hard-working and always eager to lend a helping hand when you need it the most. 
Buying gifts for dad's can sometimes be tricky! Take a few minutes to brainstorm about who your dad is to find the gift he'll truly love and use, that he's wish-listed, never knew he needed, or it reminds him of how special he is to you.
No matter what his personality might be like, at Fine Art Storehouse we've got plenty of thoughtful, unique gift ideas for your dad from favourite pastimes and hobbies, to favourite interests. Keep scrolling to discover the best personalised dad gifts for this Father's Day (or any day).
Art For Dad
Perhaps your dad likes nothing more than being in the presence of art? At Fine Art Storehouse you can find images relating to almost any category you could imagine. Whether your dad is a lover of cars, trains and automobiles, or anything else special, there's tons if images to choose from.
It's easy to find a print to spruce up dad's walls whether it's a framed print, canvas print, metal print or poster. The sky's the limit here!
Prints For Dad
Art prints beautifully fill any space. Adding a caption with a few thoughtful words will make art pieces extra-special, sure to melt your dad's heart taking him straight down memory lane whenever he looks at it.
Puzzles For Dad
If your dad is a puzzle aficionado, he'll appreciate a puzzle. Spend some time bonding together over a one-of-a-kind puzzle. Available as 1000 or 400 pieces, there's unlimited and appealing options to choose from including history, art, architecture, travel, sport, maps and stacks more.
Or, if searching for the right puzzle is daunting why let us do the work for you by choosing one from our Perfect Puzzles Galleries. Once the fun of completing the puzzle is over they can be transformed into a gorgeous decorative art piece - a win-win!
Mugs for Dad
Creating your Dad his very own personalised mug means he'll get a gift that's both practical and sentimental. A winning combination that's perfect for any dad, making him smile with every sip!
Oh and don't forget to pack their favourite chocolates or coffee beans into the mug and match it up with a mouse pad.
It's time to put on your thinking caps and really brainstorm the most perfect, memorable gift for your dad. We hope you find inspiration from our guide.
Start browsing our collections and choose a perfect photo gift for your dad now, before you forget!