Photo Printed Gifts for Father's Day by Fine Art Storehouse: An Exceptional Gesture to Commemorate Fathers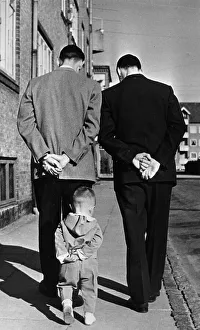 Father's Day, a global celebration of paternal love, selflessness, and guidance, transcends borders and unites us in honouring fathers around the world. As this special day approaches, the quest for the perfect gift to cherish our beloved dads begins. Amidst an array of choices, one stands out for its thoughtfulness and ability to create enduring memories – personalised photo printed gifts for Father's Day. In this guide, we, at Fine Art Storehouse, delve into the world of custom photo gifts for fathers, exploring how you can transform this Father's Day into an unforgettable experience.
The Power of Personalisation: Enhancing the Art of Gift-Giving
In the digital era, the act of gift-giving has metamorphosed, breaking free from predictability and monotony. Personalised photo gifts for Father's Day infuse creativity and thoughtfulness into the fabric of gifting, elevating it to unparalleled heights. When searching for an extraordinary Father's Day gift, personalisation becomes the key that unlocks the door to cherished memories, celebrated relationships, and poignant moments captured in tangible forms.
Whether it be a bespoke framed photo print, a resplendent metal print, an inspiring poster, a customised mug, or an enchanting jigsaw puzzle, when adorned with a special image, these gifts emanate love and effort, making them deeply meaningful.
This Father's Day, etch the celebration into the annals of memory by gifting your father something truly extraordinary and heartwarming. The power of personalised photo gifts lies in their ability to express love, gratitude, and appreciation in a distinctive and thoughtful manner. From exclusive wall art to personalised mugs and every enchanting creation in between, these gifts offer a golden opportunity to honour the profound bond between fathers and their children.
By infusing personal touches and heartfelt emotions into these gifts, they transform into cherished keepsakes, nestled in the hearts of fathers for years to come.
Framed Print of Steam Train on Glenfinnan Viaduct
Custom Prints: Unfolding the Splendour of Art with Free Customisation Options
Perhaps your dad revels in the presence of art, finding solace and delight in its diverse forms? Fear not, for you can easily discover the perfect print to grace his walls – be it a gracefully framed print, an enchanting canvas print, a gleaming metal print, or an eye-catching poster. Fine Art Storehouse celebrates individuality by providing the freedom to personalise prints, resulting in a truly bespoke and one-of-a-kind masterpiece for your dad.
Adding a thoughtful caption or a few carefully chosen words will elevate the art piece to new heights, tugging at your father's heartstrings and taking him on a blissful journey down memory lane each time he gazes upon it. Within the galleries of Fine Art Storehouse, you can explore images spanning a myriad of categories, catering to any special affinity your dad might have – whether it's an ardent love for cars, trains, and automobiles or a fascination with any other topic close to his heart.
Fuji Mountain Reflection with caption "Great memories of our very special trip, Dad"
Puzzles for Dad: Embark on an Engaging Journey Together
If your dad finds joy in unraveling puzzles, then a meticulously chosen puzzle will undoubtedly resonate with him. At Fine Art Storehouse, an extensive selection of puzzles awaits exploration, presenting an endless array of captivating options. Available in various sizes and featuring a multitude of themes – history, art, architecture, travel, sport, maps, and so much more – you can take your time to browse through the collections and find an image that harmonizes with your dad's personal tastes and interests.
Or, if searching for the right puzzle is daunting why let us do the work for you by choosing one from our Perfect Puzzles Galleries. Once the fun of completing the puzzle is over they can be transformed into a gorgeous decorative art piece - a win-win!
Personalised Mugs: Sip with Love, Savoring the Moments
Crafting a personalised mug for your dad means offering him a gift that is both practical and sentimental – a winning combination bound to make him smile with every sip! Each morning as he enjoys his aromatic coffee or unwinds with an evening tea, the personalised mug will serve as a heartfelt reminder of the love and appreciation showered upon him by his loving family.
With an abundance of choices, these mugs can be adorned with delightful images, transforming them into truly one-of-a-kind treasures.
And let us not forget to fill the mug with his favorite chocolates or coffee beans, accompanied by a matching mouse pad – an ensemble of affectionate gestures.
Conclusion: Crafting Cherished Memories
At Fine Art Storehouse, our commitment to curating a wide range of high-quality, personalised photo gifts extends to every special occasion, including Father's Day. We take pride in ensuring that your gift will stand out, forging cherished memories that will stand the test of time.
With a myriad of options catering to every dad's passion and preference, Fine Art Storehouse emerges as the ultimate destination to craft the perfect Father's Day gift. Unleash your creativity, breathe life into your favourite images, and celebrate fatherhood with personalised photo gifts that resonate from the heart.
This Father's Day, let us honour the remarkable dads in our lives with heartfelt tokens of appreciation and love, forever encapsulated in the essence of personalised photo gifts. Together, let's create a Father's Day to remember, forever treasuring the unique bond shared between father and child
Browse Fine Art Storehouse Image Galleries for Printed Gifts